Standard Ceramic
Carnegie, PA
March 19- March 22, 2008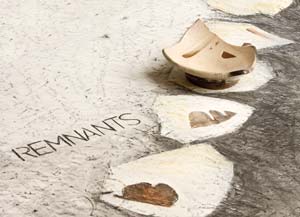 ---
Asian Arts & Culture Center
Towson University
Towson, Maryland
April 8 - May 20, 2006
Vietnam, 15th Century
Glorious Pots:
A Millennium of
Southeast Asian Trade

Glorious Pots — 80 old Asian trade ceramics — tells tales of trade, traders, history, technology, adventure and the search for profits. These pots, sought after because of their utility, treasured for their beauty, fired from as early as the 12th century in kilns in China, Thailand, Vietnam, Japan, Burma and Laos, were sold throughout Southeast Asia.
Saturday, April 8th opening 2 pm with a talk by Louise Cort on Southeast Asian Ceramics
See the Propecia buy uk for images
Towson University Asian Art Center
see the website for directions
---
UBS Art Gallery
New York City
March 9 - May 19, 2006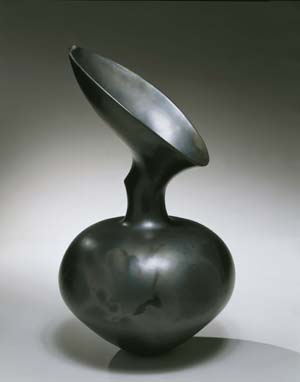 Magdalene Odundo (1995)
Great Pots:
The Vessel as Art, 1900-2000
20th Century Ceramics
from The Newark Museum

This exhibit of 164 works which was organized by the Newark Museum from its collection separates 20th century ceramics into the categories of "beautiful," "useful," or "wise."
UBS Art Gallery
1285 Avenue of the Americas
[between 51st and 52nd]
New York, NY 10019
212-713-2885
Exhibit Hours
Monday through Friday, 8am - 6pm
---
Rob Barnard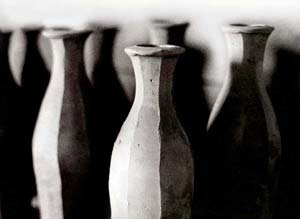 images and articles

www.rob-barnard.com
Rob Barnard at ArtistPotters
---
---
Korean Pottery Website
Punch'ong Flask (Chosen, 16th century, H 22 cm)
The Ho Am Art Museum has almost 200 images of earthenware, Chosun white porcelain, Koryo celadon, and Punch'ong pottery.
---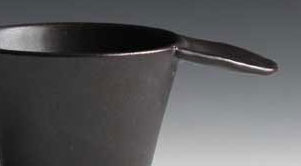 ---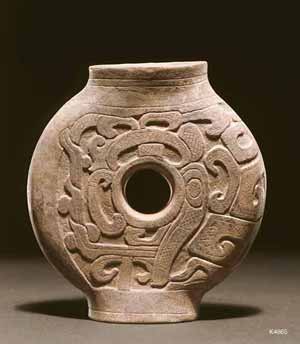 Veracruz canteen;
copyright Justin Kerr #4865
Justin Kerr has extensively photographed Mayan vases, turning 3-D vessels into "rolled-out" images. He has been adding to his Precolumbian photo portfolio which currently has 342 clay entries with diverse figurative and vessel forms. There is also an extensive, searchable Mayan Vase database of images.
---
Asian Traditions in Clay: The Hauge Gifts
Images from a current exhibit at the Smithsonian's Arthur M. Sackler Gallery, Washington DC with Iranian, Islamic and Khmerceramics. [Exhibit intro ; exhibit tour]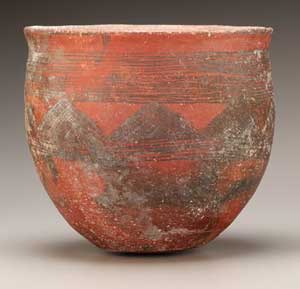 ---
Construction photos and "home-made" refractory castable details.